Health Myth Debunked: Can Gay Men Donate Blood?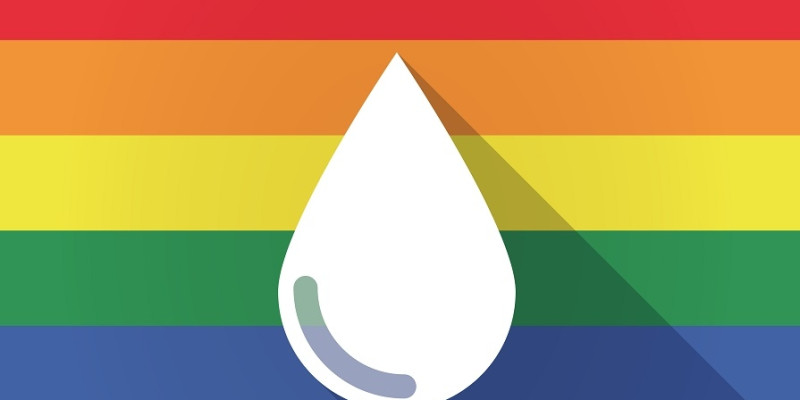 Society has always made specific rules and sets of restrictions when it comes to the Gay community rendering them oppressed and curbing their rights to express themselves. The queer community has had its fair share of fights for legal rights and marriages to normalize LGBTQA+ worldwide. One way that has treated them as a separate set of people has been the gay people, particularly gay men donating blood. For this reason, there are myths in the community like can gay men donate blood?
Blood donations are a kind act towards humanity and those in need. But, gay men have been denied being a part of this critical public health service. Blood donation gives medical practitioners an easy and quick way to treat patients who have experienced extreme blood loss from any health complications or injuries. However, it is essential to check that the blood is safe for the patients and doesn't end up causing any blood infections or other health complications.
Can gay men donate blood, and what have been the laws for them?
Previously, there were strict rules for gay men to donate blood, and they had a deferral for 12 months and could only donate after a year of abstinence. But, the decreased blood supply, complex obstacles in the blood donation process, and initiatives by various LGBTQIA+ organizations have compelled the rules to be changed especially following the Covid-19 pandemic.
The FDA put the rule in the 1980s due to the rising case of HIV and AIDS among gay men. Consequently, the laws were relaxed in 2015 and during the covid era. Now, they have a deferral period of 3 months, and they can donate blood after 3 months of abstinence. The claim behind these 3 months is that it will decrease the chances for any kind of disease or infection to flow through the blood. Still, it seems discriminatory to the members of the gay community.
As per the LGBTQ community, these restrictions are based on homophobia. There is no relevant medical base for this rule. Also, when the donated blood is tested to ensure that the blood is not infected with any infection, making it safe to use for other patients, there is no need for the rule. So, the community feels the abstinence period and laws are nothing but a result of discriminatory beliefs against the community.
What is the reason for a 3 months deferral and abstinence period?
The FDA has kept a 3 months deferral and abstinence period to ensure that the blood has a reduced risk of passing the infection. If someone gets an infection between 3 months after donating the blood, the screening methods are not advanced enough to detect the virus or diseases. But, if there is a deferral and abstinence period and a person has been HIV negative, they can donate blood that can be adequately screened. Today, we have highly advanced technology to test and screen every unit of blood before transfusion. But, the test can not 100% detect a recently transmitted virus.
Can there be a change in the abstinence and deferral period?
Some experts believe that this deferral and abstinence period should be based on science and that it can be 2 weeks instead of 3 months. So, the rules must be changed to advocate equality without discriminating against queer and gay individuals from a particular section of people.
The existing rules for blood donations for gay men are:
The person who has a positive HIV result cannot donate blood.
A person who has not followed the deferral period and has been engaging in sexual relationships during the past 3 months for money or drugs is ineligible.
The person should be above the age of 16 and weigh more than 110 pounds.
A person who has been using needles or steroids without a doctor's permission is ineligible.
A person who has received a blood transfusion in the past 3 months can't donate blood.
A person with diabetes, anemia, high blood pressure, or flu cannot donate blood.
A person who has a tattoo, piercing, or acquired contact with someone else's blood through a wound or needle is ineligible.
The blood donation shortage in the US
The American Red Cross is dealing with a blood donation shortage this year. It has been the worst shortage in a decade, and the United States senator and LGBTQ+ activists are calling further to relax the blood donation rules for gay men. At the beginning of the year, the American Red Cross reported that 10% fewer people had donated blood since the pandemic. However, the pandemic has increased the demand for blood, and consequently, the Red Cross has only been able to fulfill 75% of the market. A few senators sent a letter to the FDA seeking to scrap and end the discriminatory blood donations policy.
Some steps that can ensure a safe blood supply in blood donations can be:
It cannot be denied that blood donation is essential. Also, no screening process can be 100% accurate, but one can ensure the blood donated for transfusion safety with some crucial tests. At the same time, cases of HIV and hepatitis that spread through blood are becoming rare in the US now, reducing concern. So, some standard processes can be followed for blood donation:
1. Use of questionnaires- There should be questionnaires to identify the risky behaviors of the donors that can cause disease or infection to the patients. For example, there can be questions about taking injections, steroids, etc., for better analysis.
2. Screening of the blood- Just like a routine blood screening, the blood donated by gay men can be subject to a similar screening process to test for infections of HIV, Hepatitis, or any other transmissible virus.
Screening blood is more effective than using questionnaires. But, the combination of technology and questionnaire can be more precise in checking the chance of spreading an infectious or transmissible disease through blood. Also, people are seeking to relax the blood donation policy for gay men for equality. The questionnaire can help ask gay men about engaging in any risky behavior than making rules of abstinence, ensuring equality.
At present, there is no clear evidence showing that blood donation by gay men will impact the safety of the blood supply. Also, it will not be adequate to mandate a deferral and abstinence period for gay men and an unrestricted process for others who engage in risky behavior. For this reason, several other countries like France, Britain, and Israel focus on risky behavior and not on sexual orientation for blood donation.
The attempts by the gay community to 'come out.'
For a long time, society has set norms and codes of behavior in terms of sexual orientation. So, when it comes to gay, bisexual, lesbian, or other community people, they have been considered inappropriate to fit in society's traditional roles. But, things are gradually changing for the community due to their efforts and some organizations raising awareness for equality. Gay people have 'come out' means they have openly understood, accepted, and valued their sexual identity and shared their identity with others. They are making attempts to eliminate any kind of discrimination against them. Similarly, they are standing up for equality in blood donation and raising demands for change in the laws.
Summing up
At the end of this article, we hope you will have an answer to the question can gay men donate blood? According to the current regulations of the Food and Drug Administration, gay men can donate blood with deferral and abstinence for 3 months. If they fulfill this criterion, they present the blood, which is then sent for the screening process before a blood transfusion.
Earlier, deferral and abstinence were 12 months in the 1980s, considering the rising HIV cases among gay men more than others. But, after initiative and demands from various organizations and LGBTQ+ activists, the regulation was relaxed and reduced to 3 months during the covid-19 pandemic. Multiple organizations have been demanding more changes to the blood donation guidelines, and they want everyone to be treated equally and not based on their gender identity. You can visit perfect10dating.com for more dating information, online dating advice, and tips.