Rules to Be Followed in a Gay Dating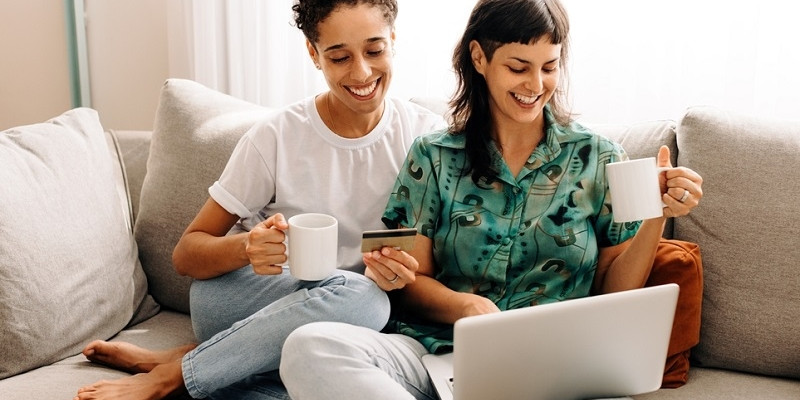 As a gay man, you spend as much time charting the dregs of a dating app as you spend deciding between a mimosa and a mojito for Sunday brunch — only in the case of the latter, there are no empty calories, just empty feelings and no, there are no Happy Hours on online dating portals.
Online dating might look depressingly tough, but it's really not. Do you want to get away and get it on in real life?
Just follow these rules, and you'll never have to hit the bar to drown your loneliness ever again:
Have a recent picture of yourself
Unless you still look like your gorgeous, toned self from 2007, have a photo that was taken in the past few months as your display picture. After all, no one wants to see that look of disappointment on their date's face when they turn up and see you for the very first time.
Don't lie on your profile
We know how exhilarating it can be to lie about your age, height, weight and the fact that you won 'Entrepreneur of the Year' award back in 2010 on your profile, but do remember — you are only one Google search away from never seeing the hypothetical boy of your dreams ever again.
Take chances
Does your date seem slightly boring than he did on text? Is his nose off center? Do you find him a bit pudgy around the waist? You can pass him off, and wait and wait and keep waiting, but perfection might never make it when you want it to.
While online dating can seem superficial — as you swipe right through profiles of gorgeous men with pectoral muscles and PHDs, you might need to step out of your comfort zone every once in a while. Who know? Maybe the grungy musician who lives with his parents is the one you'll click with. If you do, you are a certified A-level douchebag.
Be well groomed
If you don't expect your date to turn up with garlic breath and body odour, neither should you. No one expects you to look like you are walking the ramp for the next Autumn/Winter collection, but make an effort and dress up well.
Don't be a Yes man
Will you share my salad?
Want to come back to my place?
Why don't you leave your wallet with me when you head off to the washroom?
I have a fetish for blood. Are you interested?
Don't be a people pleaser; if someone asks you to do something that makes you uncomfortable, a succinct 'no' is all it takes. You don't even need an excuse after.
Be on time
There's nothing more attractive than a man who is always on time. If you aren't, keep an apology text ready to be sent at least ten minutes before your assigned meeting time.
Buy him a drink or two when you get there , alcohol always makes up for and makes with lost time.
Don't get too drunk on the first date
Being drunk on a date is never sexy, especially if it involves you retching over his Italian loafers halfway through the heartwarming story of how he lost his cat when he was twelve.
Talk on the date
Contribute to the conversation like you would contribute to water cooler gossip — remember that a great conversation can help you go a long way, right up to ten-year anniversary pictures on the fridge.
Don't be mean
No one likes to be told that their posture is wrong; their shoes are last season, their big dream won't work or that they've got something stuck between their teeth.