Elite Singles Vs Zoosk – Who Should You Prefer?
When you think about online dating and finding partners online in US, Elite Singles and Zoosk are bound to be on the shortlist as they are both the hottest destinations for singles. But both these platforms have different audience and cater to their demand differently. While they may be best in their departments, they are ought to have differences for a single user. While Zoosk happens to be more sort of Tech heavy and algorithm centric to determine behavioral Matchmaking, Elite Singles deal in more sort of traditional form by their powerful quiz based on personality upon Sign Up. While both are best in their forms, here are some of the differences which can make the users think of choosing one of them –
Sign Up
If you are all about finding more matches and browsing in a matter of minutes, then Zoosk happens to be your pick because of its simplified and more streamlined sign up process. Here you just need to enter a few basic facts about yourself or you can also use your Facebook account as sign up tool and get started. You can choose to fill your profile or do it later.
On Elite Singles, it's all about its powerful Personality Quiz and you don't have an option to opt out of it. This means it will take some time or more than half an hour to be precise before getting started after filling the questionnaire, which covers from your lifestyle and background to your thoughts on sex, past relationship, religion and emotion. This is important for describing your overall personality in your profile. So if you want more concentrated search which matches your thoughts and demands, Elite Singles can be a proper option in case of Sign Up options.
Winner: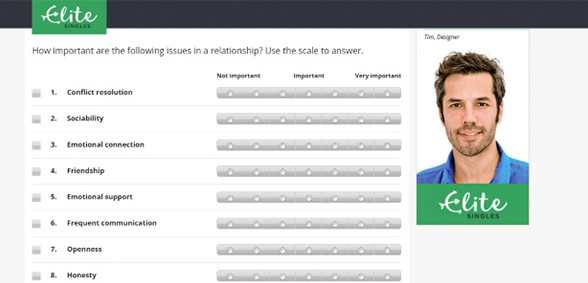 Pricing
As more Elite of the two dating services, Elite Singles is more pricey of the two and has a higher than average price tag attached to it. The prices starts at around $29.95 per months and a six month package is double the price per month of Zoosk which gets justified as they offer some different features such as manual profile verification and their matchmaking technology. Zoosk, on the other hand has its prices starting at $12.49 per month making them lot cheaper than Elite Singles but Zoosk too offers similar Matchmaking Technology and hence Zoosk tops as more value for money oriented dating sites.
Winner:
Ease of Use
When we enter any dating site, we want it to be more user friendly and Simplicity becomes one of the major factors in that. Elite Singles is a much simpler site with more focus on core compatibility element and matchmaking as well as inbox messaging, matches sent to your home page daily are some of its exciting yet simpler features. Zoosk, on the other hand, is a more tech savvy site and uses more social media tools to make it a great site for millennial users but if you want something easier, Elite Singles is more preferable.
Winner:
Communication Tools
After the matchmaking, all you want is to get in touch more in order to know more of that person and both these sites offer in hand text messaging. While Elite Singles uses the tried and tested feature of instant messaging, Zoosk gives more compatibility to users through its phone as well as desktop messaging features. While both of them have similar features, Zoosk becomes available in terms of its Mobile application also but both of them lack safe calling and live webcam chatting features.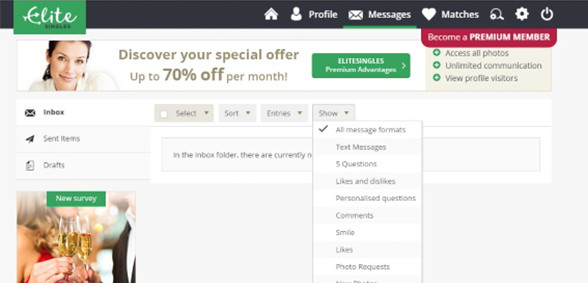 Winner:
Mobile App and site
Zoosk adds spark to your love life with colorful features and because most of the people use their mobile phones makes it more worth than website based dating platforms such as Elite Singles. This was also rated the best mobile app for online dating by Google Play. On the other hand, Elite Singles got their website completely revamped recently and its' out of door feature can simply baffle your mind. It also offers mobile app facility on iOS and Android platforms. But clear winner here is Zoosk with its excellent user facilities.
Winner:
Search
Both Zoosk and Elite Singles have an excellent match search platform through which you can make a worldly difference to your love life. Zoosk has search feature with basic and advanced filters like 'Zoosk Carousel' game which lets the user casually browse singles at any time while their 'Zoosk SmartPick' are daily curated matches and they offer easy way to help you find local singles. Elite Singles, on the other hand rely heavily on matches from the personality quiz it conducts during the sign up process. They will then send you around 5 matches on daily basis while you will have the option to access up to extra 20 wildcard matches daily if you upgrade with monthly prices.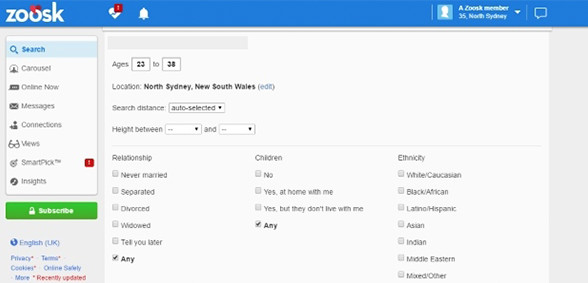 Winner:
Safety
User safety, Spam and Hoax becomes common features when it comes to dating platforms like these. These two sites have best hand on experience when it comes to security. Elite Singles manually moderates each and every profile which therefore reduces scam profiles and less serious users. They will also offer ID Verification tools to anyone who wants to make sure that they come across as sincere and trustworthy. Zoosk is a bit down on this feature and has fewer precautions for sign up. It raises the bar once you have become the member of Zoosk. As well as hosting an InPrivate mode of browsing, you can verify your profile by mobile, email, social media and even video.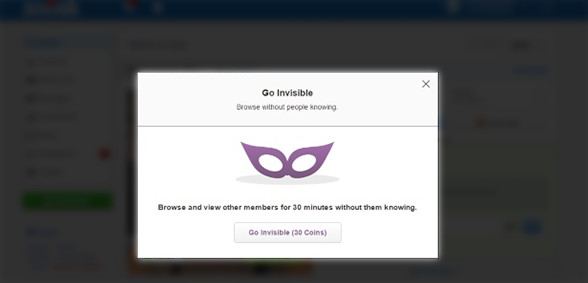 Winner :
Disclaimer: We work hard to offer you valuable and reliable information about all of the products and services we review. In order to provide you with this free service, we use links on our site that provide us with commissions for referring you to the seller's site. We guarantee that this does not influence the material we present, but may influence the positioning on our site, and only supports our efforts to offer you the best and most relevant information possible.