Top 10 Romantic Movies For Couples To Watch On A Date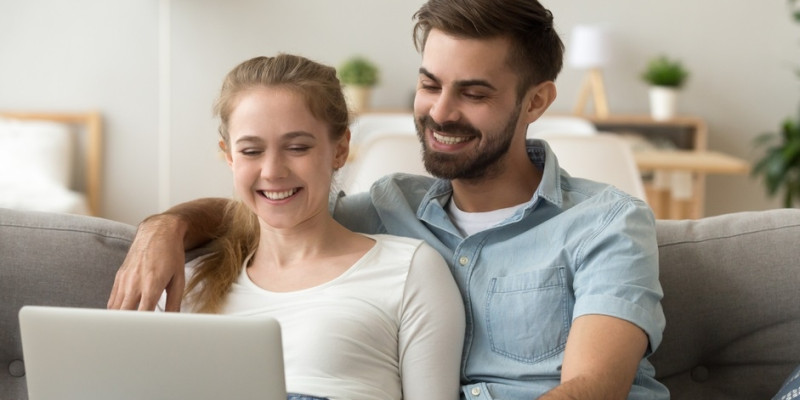 Are you planning to impress your date with something fancy but are unaware of what to do? Worry not! Every perfect setting needs something special and comforting for your partner, and a movie date is the best choice for those romantic moments!
You simply fill your popcorn buckets to the brim, set up your fairy lights, and have your beloved by your side. Oh! Yes, bring tissues because these films will touch your heart and, more than likely, make you cry. But lean on the shoulder next to you; this is your chance. It's your chance to laugh, be shy, and feel the butterflies in your stomach. We have curated the top 10 romantic movies to watch with your beloved so check them out to plan your perfect movie night!
1. The Notebook
It will be a crime not to mention this movie at the top of the list of best 10 romantic movies for couples to watch on a date night. The stars of this movie are Ryan Gosling and Rachel McAdams, who are playing Noah and Allie in the film. This movie feels like a classic tale. The bittersweet story will leave you with teary eyes and your heart content with affection. This movie will make you remember and forget all those struggles you had and cherish every moment with them. The story of these two characters is scribbled in a notebook and read out by an elderly man in a nursing home. Watch this movie and get to know what this story is about.
2. Titanic
Who doesn't know Jack and Rose? But is that going to stop this movie from being a perfect movie for a date night? The beauty, the thrill, and the song of the film all will draw you into this classic mood setter movie. The intimacy between Jack and Rose will make you sweat, and the chemistry between these two characters will rile your heart. The film's beauty and aesthetic on a romance voyage across the ocean with a bittersweet ending is a real tear-jerker. So, are you ready for this adventure with Jack and Rose on the Titanic? Don't let any iceberg come between you and your partner while you watch the movie and indulge in this romance.
3. To All The Boys I Have Ever Loved
Have you fallen for your sweetheart when you were in high school? Or are you both in high school and want to impress your crush but have no idea how to approach them? Then this movie is for you. Lara Jean, played by Lana Condor, has a crush on 5 boys. And she has written secret love letters to them, and somehow all those letters are discovered by her crushes. Now, what havoc is this going to cause in her life? We can definitely see the crazy outcome and a rollercoaster ride incoming. Giddy up if you and your partner want some rom-com for the date night!
4. The Fault In Our Stars
The movie is based on a book written by John Green. The life of love is never short, and this is the message of this movie. You don't need centuries to prove your love to someone. You don't need a perfect situation to find an ideal partner. This movie is about two youngsters losing on life but grasping love. Love is blooming in their dying hearts like flowers. Don't you want to watch such a beautiful movie with someone as precious to you as life? This movie will make you feel lucky to have your partner in your life and fortunate to have a life that you can share with the person sitting beside you and watching the movie. Make sure to refill those tissue boxes if you are an emotional person because it will definitely clog you and your partner's nose as it progresses.
5. Firebird
This movie is a whirlpool of emotions, and the sparkling chemistry between Tom Prior playing Sergey and Oleg Zagorodnii will shake you up. The intense emotions that pass through white and greys and the burning love as a splash of red on top of the monochromatic set-up are enough to make you interested in this movie. This movie is about a war for love between oneself, society, and fate. This movie celebrates the victory and loss of love in its unique way. And you and your lover will not even want to blink an eye once while watching this. So, let that blush overcome you while you sneakily intertwine your fingers with your lover during this movie. This movie will color you in all the colors of love possible, so don't miss out on watching this.
6. Your Name
So, your special one is crazy about anime and mangas, and you are puzzled about what to do now? How about giving them a surprise? Your Name is directed by Makoto Shinkai, who left no room for mistakes and delivered this masterpiece that left the community in awe with the flowing images and tales. And this movie talks about fates that are mingled with each other like strings. Your lover's heart is connected with yours with the exact line of love. Two teenagers swap their bodies by magic and also their lives. Now how are they going to solve this problem? And how is this going to be a heartwarming romance? That's up to you to discover.
7. Molly Maxwell
So you fell for your lover in abnormal circumstances, and you never knew your fate has something like this written ahead of you? Or you just like the idea of a romance that is forbidden but still capable of making you feel aesthetic. Then you need to watch this movie. This movie is about Molly, played by Lola Tash, and Ben, played by Charlie Carrick. Molly falls for someone she should not, and she falls for Ben, her teacher. This romance is not allowed, and they both know it, but still, the attraction pulls them in, and they can't deny their feelings. What will be the consequences of this forbidden romance? Is this little love adventure going to get both of them in trouble?
8. Friends with Benefits
Sometimes love stories are started as a friendship, but then these feelings take another turn, and your bestie for life becomes your life. The concept of this movie is a little bit the same. Two friends who do not want relationships and commitments get physically involved. They are determined the passion will only burn their bodies and not their hearts, but the hearts are lit by the warmth of their feelings for each other already. Have a laugh at this light-hearted rom-com for your first date together!
9. Pride and Prejudice
Your lover likes to read the book a lot, and they wish books could come into reality. Well, turning books into existence is not possible. But turning your TV on and watching a book into a movie is entirely possible. Pride and Prejudice is one such story. This story originated from a novel by the famous writer Jane Austen. If you are a fan of historical things, this movie will speak to you. The character Of Elizabeth and Mr. Darcy will woo your hearts in an elegant historical fashion. Get mesmerized by those Victorian outfits and subtle English romance with this pick.
10. La La Land
If you love good music with a good movie; then this movie is for you. La La Land is a movie about an actress and a pianist. Both are struggling with their careers. Both have dreams in their eyes, both have talent, but both lack a chance to prove their worth. They were chasing their dreams and stumbled into each other. Now, how is their relationship going to take shape? That is just for you and your lover to know by putting the movie on your TV screen.
Conclusion
It's a struggle to get the one you love, but let it not be difficult to find a perfect movie for your date night. Don't waste time scrolling on your phone or TV or asking your friend for suggestions. Don't make your lover wait for you to select a movie. To get more information about the perfect film for your successful date night, visit perfect10dating.com.