9 Relationship Tips For How To Date Online Safely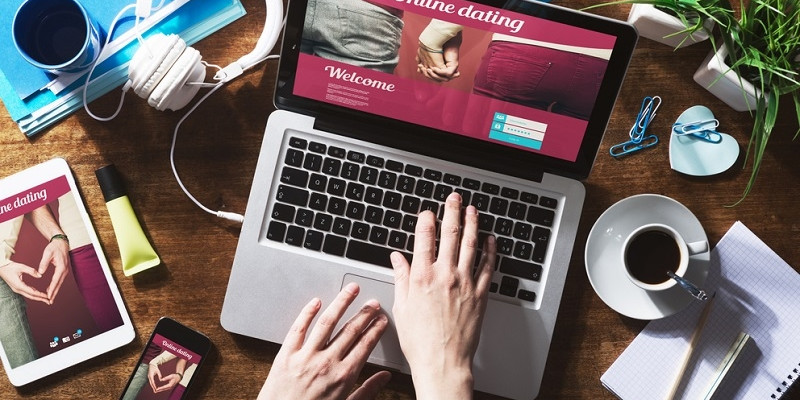 Online dating– aka meeting people over the internet via dating apps– might feel like an overwhelming, chaotic mess and can also be disheartening if you don't find someone of your type. While searching for a potential mate can be intimidating no matter where you are, searching online adds to the difficulties. However, if you are new to dating online, then you need some advice that can help you navigate through the process with more success. Also, dating online is a fun experience, but it also involves many risks. Here, we are with some of the dating rules that will assist you in knowing how to date online safely and successfully. We will help you safely transition your online relationship into the real world. The tips that we have will prepare you for online dating and ensure that you won't be stuck in dating limbo.
So, scroll down and uncover the secret of online dating!
1. Know What You Want
Online dating works the best only when you know exactly what you are looking for. Do you want a long-term relationship or a casual fling, or do you just want to meet some new, interesting people? So, before you move ahead in the dating game, take out some time and clear your intentions about what you are actually looking for. Knowing this will help in filtering the profiles and deciding whom to swipe right or whom to swipe left.
2. Be Confident
If you want your online dating game to be successful, you should not approach the internet in a servile manner. As you are looking for someone special, your date is doing the same as much as you do. So, make sure that you have a pleasant conversation with them and be confident both online and offline. You don't have to think much about them liking you. Rather, you need to be honest, transparent, and optimistic and enjoy your date to the fullest.
3. Avoid Connecting With Suspicious Profiles
If you are wondering how to date online safely, here's the answer– avoid connecting with suspicious profiles online. When you look for a partner online, you might find several profiles with no bio or no photo of their own. Such profiles might be fake, and connecting with them might not be safe. So, if you find any such profile on the dating app where you have very little information, then you must stay away and keep yourself safe by not connecting with them.
4. Use The Right Profile Picture
If you want to up your online dating game, this is one of the most crucial pieces of advice that you need to follow. Always use the right profile picture because it is the first impression of you. Without a doubt, a picture can make or break the chances of landing a date. So, always make sure that you use a good quality, smiling photo of yours. Your photo must be good enough to capture their attention and lure them to check out your profile.
5. Go Ahead, Send Messages Freely
When you decide to enter the online dating game, you must come with an open mind and should not wait for others to make a move. While you might feel shy when you first join the dating app, you have to come out of your comfort zone and start engaging with people. If you like someone's profile, please send them a text. It will help you initiate a conversation, and if it goes well, you can plan to go on a date together.
6. Do A Little Digging
As much as online dating is fun, it is risky too. Meeting a stranger in person whom you know via the internet is not completely safe. This is why it is always recommended to do some homework before going. There's no shame in doing some research before committing your time to the person. Check out their social media profiles and see if you find any red flags. Because at the end of the day, you need to make sure that you are not dealing with a catfish.
7. Wait To Share Your Personal Information
With the rise in online dating among youngsters, dating scams are getting more real. This is why it is important to stay cautious before sharing your personal information with people over the internet. You must wait to meet them and know them personally before you spill out your secrets or personal information, like bank details, address, passwords, etc. Along with this, you must also stay away from money requests or demands for your private photos. This is how to date online safely and prevent yourself from being trapped by a fake profile.
8. Be Honest About Your End Goal
Another important piece of advice is to be honest with your end goal. Not everyone joins the dating app for a serious, long-term relationship. Some are also interested in casual fling or one-night stands. So, when you join any dating app, make sure you are clear with what you want and be honest about it with the person you are talking to. Even if you are looking for certain requirements in your partner, let them know. This will prevent you as well as the other person from being disappointed later.
9. Try Out Different Platforms
When we talk about online dating apps, there's a long list of the platforms you can choose from. Every app has a different vibe and is developed with a different mindset. You can't expect the same results from each of them; that is why you must experiment and try using different platforms. Once you have decided to look for a potential partner online, you must not stick with one app or platform; instead, make your profile on different apps and increase your chances of finding the right match.
Summing It Up
Over the past few years, online dating has become the new norm. More than 40 million Americans are searching for love online. Despite its growing popularity, it is essential to keep safety measures in mind so that you don't end up being trapped. Along with the safety, you must also ensure the success of your online dating game. This is where the aforementioned tips come into help. These tips will help you interact with others through online dating apps and assist you in turning your virtual date into a real-life relationship or a hook-up, whatsoever you are looking for. If you are still stressed about your online dating experience, remember, "The stakes don't have to be so high every time." So, follow these tips and make it fun because that's what dating's all about.