Dating Scams: Spot an Online Dating Scammer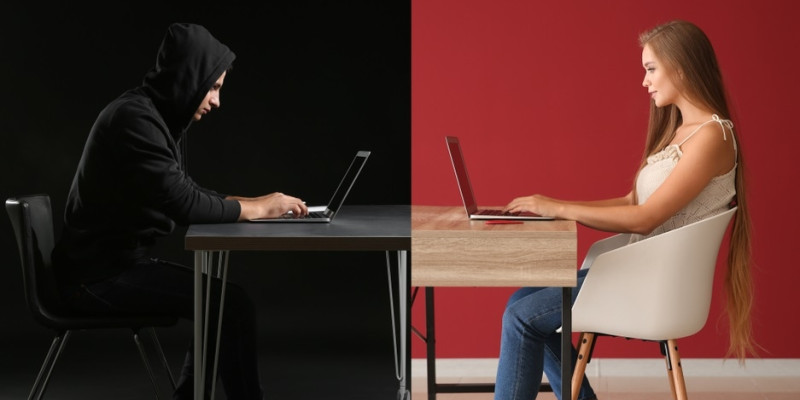 Term 'Dating' is used to describe a romantic relationship between two people with the objective of assessing each other's suitability. Some people date with the aim of marriage while others may use dating for an intimate relationship or just casual friendship. The beautiful aspect of dating is that you have been given a chance to interact with the person with whom you may or may not take things forward. It is very usual for people to date for few months or years before marrying. It can also be described as courtship period in marriage.
Earlier, it was the friends, family or colleagues of the person who used to introduce someone to him or her. Sometimes it becomes problematic when you want to reject a person after dating especially when he or she was introduced to you by your family or loved ones. Online dating has an edge over this issue. There are several websites where you may put your profile and computer may choose someone on the basis of your priorities. It is also usual nowadays that people may put fake profiles just to take advantage of your situation especially in the form of money. There have been millions of cases where people have been conned by people whom they have met on dating websites. It is very important to understand that you should not disclose too many personal things on these websites. There are certain tips to spot an online dating scammer.
1. Spot an online dating scammer: Principle involved
Scammers usually scam those people who have been recently single (divorce, widow). Once they identify the victim, they try to console the victim by putting themselves in a similar situation. Once they establish an emotional relationship, they ask for money using an excuse of a medical emergency, plane ticket to meet you, a problem in customs clearance etc.
2. Spot an online dating scammer: Look for typical behavior
Although, no two scammers will exhibit an exact similar behavior, still, there will be few similarities. Some of them are:
They may ask you for personal email ID or location after 1 or 2 chats

Declare their extreme love for you at a very early stage
3. Spot an online dating scammer: Review his or her profile
The profiles of the scammer are typically modeled on aspects which will attract the opposite sex. For example, if the scammer is a male, high income will be mentioned on the profile. Usually, male scammers (age around 40 years) project themselves as engineers and female scammers (less than 30 years) project themselves as a student. Both will project themselves as a person with average height, highly attractive and a person with high aspirations. Online dating scammer usually targets people who are older than themselves. Before getting involved with anyone on dating websites, one should search their photo on Google as the scammers may have different profiles on different websites. It is even possible that they will not be using their own photo on each and every website.
4. Spot an online dating scammer: Monitor the conversations
It has been found that the messages of the scammer are always full of inconsistencies. They may often misspell their name or repeat certain things again and again. Their story may also contradict itself and they even state unrelated things which are difficult to believe and unrelated to their profile.
5. Spot an online dating scammer: Reluctant to meet
An online dating scammer will always express his reluctance to meet you in person. They may agree to meet you in person but scammers always change their plans at the last moment. The scammer may even ask you to pay for the ticket or means of transportation due to some financial problem or currency exchange problem (in case of foreigner). Even if you ask him for video or voice chat, the scammer will decline your request giving some lame excuse. If the scammer agrees, one should pay attention to his tone and language. If he sounds contradictory to what you know about him, you should immediately stop talking. The biggest catch for online dating scammer is when they ask you for money in order to meet you in person. They may even use phrases like "We should trust each other" to manipulate you emotionally. Once you are in a relationship, they may even start sending you small gifts or flowers and may ask you for something big in exchange. It's always best to avoid any gifts from anyone unless you are sure about the person.
Wrapping up:
Although, it is difficult to make someone understand these points about the scammer when he or she has already fallen into the trap. These scammers manipulate their victims to such an extent that the victims do not discuss their relationship even with their close friends or family members. When the victim realizes that he has been conned, it is generally too late.