Top Three Red Flags for a Fake Online Dating Profile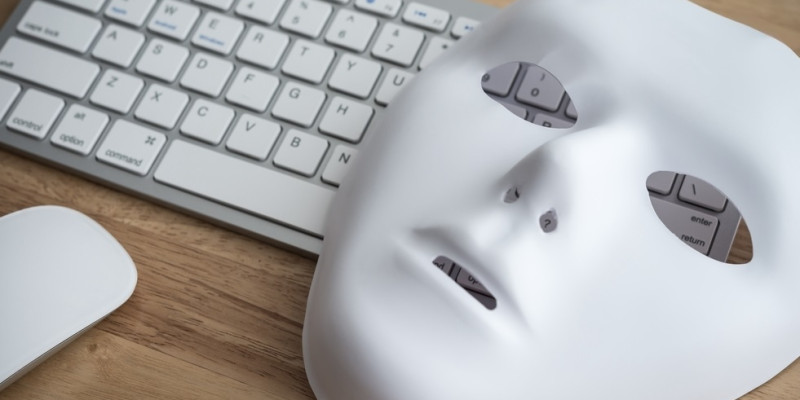 So how to really know who is actually behind that online dating profile? Trusting some information on the screen rather than face to face interaction is a tricky thing. There is no sure way to tell if the person behind the screen is authentic and honest. Unfortunately enough, responding to someone while dating online means taking a big risk as there are a number of fake dating profiles all over the internet.
Many of these fake online profiles are from the scammers who want to collect your personal information, while there are others who are trying to lure someone into a relationship for the purpose of "catfishing" for just sport. However, the good news is that it is fairly easy to spot a fake profile once you what to really look for. So, here are some online dating red flags you can look out for while screening your dates:
Disguised or Missing Pictures
If there is no clear picture of the person in their online dating profile, it is a clear warning sign. Blurred pictures, disguised faces with hats or sunglasses, or no pictures are a given. Can you imagine showing up on a date and finding out that the person behind the profile is twenty years older? No clear picture indicates that the person is either insecure about their appearance or is outright misrepresenting themselves.
An Empty looking profile or a negative one
Have you ever checked someone's profile only to read "will fill this in later"? There are many people who do not want to write few words about themselves, let alone giving you a glimpse into who they are. Know that when someone is really serious about wanting to find a life partner, they will surely make an effort to let you know about themselves and what are the things they are looking for. So, it's better to go for the genuine-looking profiles as a profile is a reflection of the true intentions of a person and also about how serious the person is for meeting their life partner. If they do not really put in some effort, it's time to just move on.
False Relationship Status
Anyone who is dating online must have experienced someone who said they are single but really weren't. Sounds familiar? They are attached to their partner in some way or the other. If you are lucky enough, they will tell you the reality once you start chatting, but there are many who aren't so upfront about it. If you are someone who is in already in a relationship or married, then clearly you shouldn't be online dating and wasting other people's time. In case you really want to get out of your relationship, then it is best to first clean up the mess and then get someone else involved. So, if you happen to encounter someone like this, just run straight away to save yourself.
Wrapping up:
If you have just started talking to someone online, and find something to be just not right, then it is better to listen to your gut instinct. Try asking more questions to them and if you don't find their answers to be real, report the profile to the dating site and stop all communication with them.