Keep Him Interested After The First Date With These Tips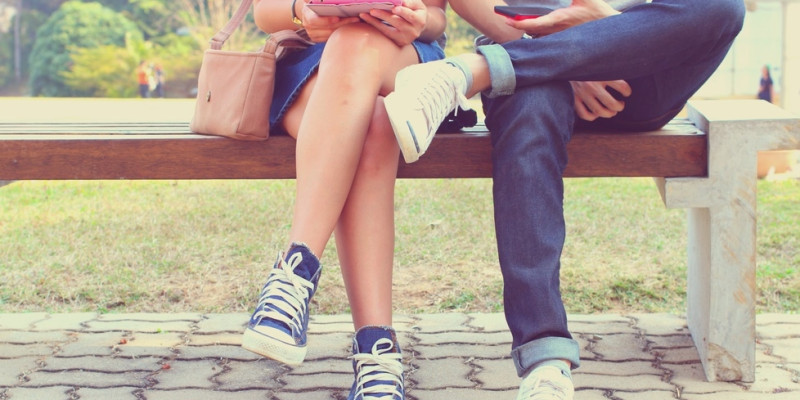 So, your first date with the guy you always had a crush on went really well. You must have opted for a small coffee or a movie date, or maybe a date consisting of a long walk. Whatever it was, it surely gave you a 'butterfly in the stomach' kind of a feeling. Right? That sounds great!
Now, after the first date, you must be having millions of thoughts running through your mind. Whether to call him straight or wait till he calls you first? Send him a good morning text or a bouquet of flowers? Or is it the right time to suggest another date? Having these thoughts are all quite normal. However, you need to understand this harsh reality that things are not going to be so simple after your initial encounter. There is going to be much more riding on the outcome. But, there is nothing to be worried about. We have compiled some of the expert dating tips for tackling the often tense period after the first date:
Express desire without being too dependent
A subtle balance of the two is what you should demonstrate. There are two simple facts that almost all men hold- appreciating attention from 'in-demand' women and wanting to feel special. For instance, a perfect line for a guy to hear would be 'I'm excited about going out with my friends tonight, but would have been more excited if you were here with me'. This not only shows that you desire him but at the same time also shows that you have an interesting and vibrant world of your own. You are definitely into him, but not too much dependent on him for having a gala time. So, when you demonstrate both of these qualities together, you indirectly make yourself incredibly valuable in his eyes.
Do not go text crazy
The very first thought most women have after the first date is when to text the guy. When you meet a person with whom you feel a connection, you surely are prompted to keep the conversation going with them. However, you need to take a deep breath and keep yourself away from your phone. As a general rule of dating, the man is expected to text first. Though, it is not mandatory to stick to this rule. Though, you must refrain from texting further if he isn't getting back to you as quickly as you would like.
Let him miss you a little
Yes, you read that right. In the early dating stage, you have an advantage of maintaining some intrigue and mystery. Refrain yourself from the desperation to spend your entire weekend with him. While it is good to spend a lazy Sunday morning with him, arrange something important to attend for that afternoon and leave things on a high. This will make him miss you and he will chase you even more. Also, this will show him that you are a woman who has priorities and values her time even when there is a new man in her life.
Show him your boundaries
Men are often attracted to women who have their self-respect and sticks to her own boundaries. So, when a guy calls you and asks for an outing at 10 PM, instead of eagerly saying yes for the invitation, suggest a more suitable time to hang out. This is a simple and confident yet sober way of demonstrating your boundaries. This way he will invest in you emotionally and will treat you as someone who has her own standards.
Wrapping up
Following these handy tips will surely keep your guy hooked to you, even after many years of dating and will make him want you more each passing day. Check for yourself!