Must Haves Things on Your Gay Dating Profile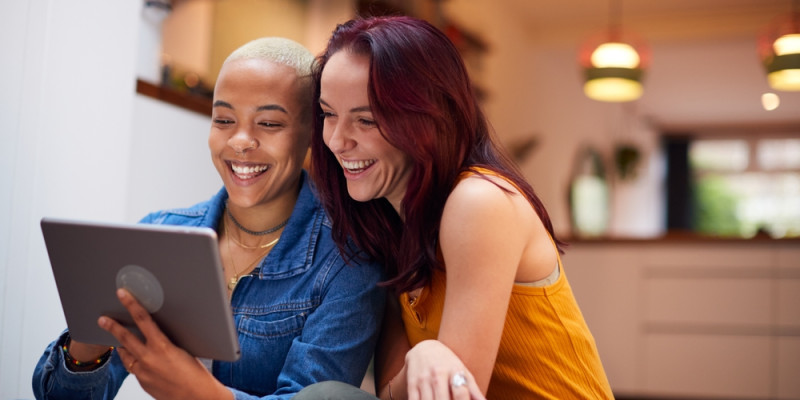 We see lots of young singles spending thousands of hours in front of their computer screen only to get no response from their selected potential partners. While this is a probability in every kind of dating, it is certainly most true in the case of gay men. Sometimes only spending time on the computer screen would not be enough to find the right match for you. There are certain changes which you need to bring not only in your personality but also in your profile appearance online. Due to the sheer volume of online profiles, your profile might not get the similar value unless there is something special inhibited in it. For that, it is essential that you increase the viability of your online presence as well. So, let us look at the five features which are essential for making your profile more visible –
A perfect Picture
It is rightly said that a picture is worth a thousand words and it becomes even more accurate in the circumstances of online dating where the first impression is the lasting impression. You should use a picture which is the best of them all for your profile picture. It should be expressive of your personality and the kind of person you are looking for. In the world of online dating, profile pictures are more like gatekeepers. They are the first thing which will interact with the person coming your way. Also, a simple photo is more impactful than a picture taken by a professional or at the studio. Posing with your MacBook, Your Hydro flex surfboard and new Maltese Puppy shows your hobbies and interests which the person might like.
Relevant and Updated Profile
As important the profile picture is for starting the first meeting, the updated profile is another important thing to start off with an excellent relationship. You should ensure that your profile is regularly maintained with relevant material for someone to swoon over your profile. Through your words in the profile, the person might get a feel of the person you are from inside also. If you like gay men fashion, you should put in your profile, if you love to work out and are looking for someone who does that as well, you should put that too in your profile. You should share the information about yourself that is the highlight of your life and that you want your partner to know already.
Describe Yourself in good fashion
Describing yourself in a crisp and creative manner is one of the most important things to do going for online dating. Once you have enticed the viewer with your picture, building a connection should be your new aim. Now you must win your man with the words and story you describe on behalf of you. You must include an honest and insightful bio to describe yourself. The more information you provide there, the more a user can evaluate if you are an interesting match and have the characteristics of gay men that he is looking for. Zoosk has one of the best features in this regard with the Carousel where finding complementary profiles become very easy.
A Steady Job and Income
Once you start to find matches on any dating sites, it becomes readily important that you have a steady job and income. It becomes one of the most important aspects when one connects with someone wishing that the other person will have a steady job and that they would not have to worry financially as well.