7 Mantras Every Single Woman/Man Should Be Living in 2018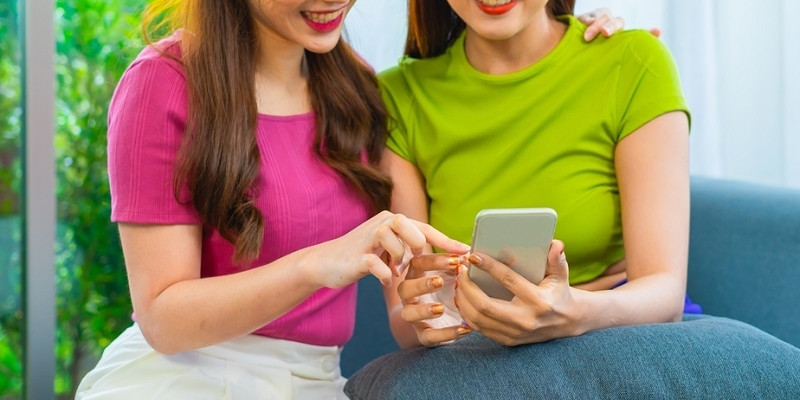 Forget about resolutions and embrace some mantras for a much happy love life this new year. It's time to set realistic expectations rolling as the new year approaches with lots of expectations and understanding. let your cupid of love roll over and look for someone longing for your company. Check out 7 such tips to start a real dating resolution for you this new year.
1. Give Online Dating a real solid chance
The reality of 21st-century dating scene is every other single person is on some kind of dating app. So, if you haven't tried it yet, make sure you do it this time. And if you didn't' have much luck here, then switch up and invest your time in another site. The swipe heavy sites may feel overwhelming to you, so try out sites like Zoosk where the emphasis is on making genuine connections. Another option is Behavioral Matchmaking that asks you about your interests and then finds you a match. When choosing to date online, ensure that the site offers you exactly what you are looking for.
2. Go after that you want
Years back, the only recourse for a single man or woman was to either get set up or hit the bar. But now there are much better things waiting for you out there. It is a time when things are convenient and within reach. Try out a site like Zoosk, if you don't want to get lost in the crowd. With tons of filters and features, it suggests you the best matches. All you professional ladies and gentlemen, who are too busy to swipe through more than hundreds of profile, Elite Singles is a good option for you.
3. Stop explaining your singlehood to people
When you are single, almost everyone around you will like to remind you to about your state of singlehood and why that is such a terrible thing. So, this is the year when you tell your family members from your mother, sister, and granny to stop interfering in your dating life. After all, it only makes you feel sad and more alone. Your ultimate goal here is not getting married rather find love. And your family's persistent nudging about getting married won't make it any easier to find the love of your life. Of course, you can go and seek out love but it happens on its own terms and you just can't make your mother understand it
4. Be a good listener
To find ultimate love, you need to shut up and hear the other person out. In order to be a great conversationalist, you don't have to talk the entire conversation. Through active listening, you can show the other person that you are really interested in them and what they have to say. People appreciate when their counterparts prompt them to share more and let something off their chest. Quite a times, people are embarrassed to talk about themselves but they do want to share. They just need a good listener that can coax it out of them. So, this new year is a good listener to your date and give him/her a chance to connect with you.
5. Don't sweat rejection, move on to next one
Finding the best partner requires action from both the side. In this two way street, you may reject some while other may also reject you. Feel free to reject someone who is not of your style. And if someone else rejects you, don't take it to your heart. Simply brush it off and move on to the next person while keeping in mind that it will only take you one step closer to finding the perfect match.
6. Practice self-love
Happy is something that others can't make you. You need to be happy on your own at first. Don't give it a thought what others think of you or if you have someone special in your life or not. You are worth a lot and deserve an amazing relationship that only you can decide for yourself. Love happens on it is own time and will find you itself..
7. Enjoy being independent and single
Wanting to be in a romantic relationship is only natural and absolutely understandable but focusing on it too much will make you miss out on the joys of singlehood. Once you find the perfect match, that's it, no more single. So, take advantage of being a single lady or gentleman and get to know yourself more.
Do you wanna try out these tips this year? Then take out your smartphones and check out the online dating apps right away!