4 Top Complaints Women have about Men on Dating Sites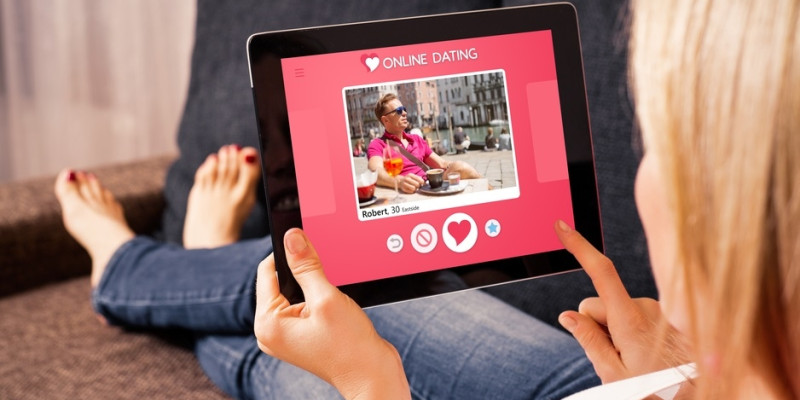 Online dating is one of the most popular and convenient means to meet new people. However, just like in the traditional form of dating, online dating also involves men that are complete jerks and differentiating them from the decent ones is quite a tricky task. This makes women feel slighted which takes us to the most important question: Are all men the same, more or less? Or men, in general, are the problem? Or are dating sites the real culprit here? Before coming to the conclusion, let's take a look at some of the most common complaints about online dating.
1. Men aren't looking for commitment
It's very common to see phrases like "looking to have a good time". This casual approach can be seen majorly on free dating sites. With just the click of your finger, these free online dating sites can be created or deleted very easily. Hence, attracting a lot of singles who are looking for either fleeting interactions or just want to get laid. There are so many amazing men out there that are also looking for a long-term relationship. Many paid dating sites are tailored and take a much thoughtful approach to this entire process. It involves detailed personality tests to find a compatible match for you. For example, Elite Singles requires the user to fill out a personality questionnaire and on that basis suggests you quality matches.
2. They pull appearing/disappearing act
If you are dating someone and he has disappeared between your last date and the next one, then it's a serious issue. Also, if he is not even calling you without being super busy, it only means your date is not at all serious about finding a partner and starting a relationship. In case, you are going through this situation, it's time that you switch the site that you are currently using The best solution is to choose a dating site where members are looking for a long-term relationship.
3. They want a supermodel
More often than not, social pressure puts the average and normal women up against the standard of a supermodel. It certainly doesn't help that men are focused on a woman's physical attributes. No doubt men are visual creatures and doesn't appreciate the entire package which puts undue pressure on women.
When there is number of single men who are looking for certain physical preferences, the photos of women that highlights their outer appearance are amplified for desired results. This allows men to focus on what they were looking for. But it doesn't mean you have to try something like this, there are many online dating sites like Zoosk out there that put your character and personality traits out there and help you find the perfect match for you. You can not only share a genuine connection with a man who is compatible with you on so many levels but can also try for a long-term relationship.
4. Not much resemblance to profile photos
Usually, dating sites don't regulate users for their fake photographs. He might be looking amazing in his photos but a lot of time these pictures are not real. And it's very easy to become infatuated with a photo as we all get attracted to the physical appearance first. This becomes a huge problem when these free and less popular sites don't take necessary measures to ensure that the photos are real. Elite websites like Zoosk goes through photo verification reviews to verify that your profile photo is actually you. They even provide the user with a badge that also let other members know that their picture is real.
The most important piece of advice here is to use the selecting sites to have a great online dating experience. You can check our reviews of top online dating sites to make the decision. Choose the best dating site and create a meaningful connection with someone!