The Top 6 Websites for LGBTQ+ People To Find Their Partners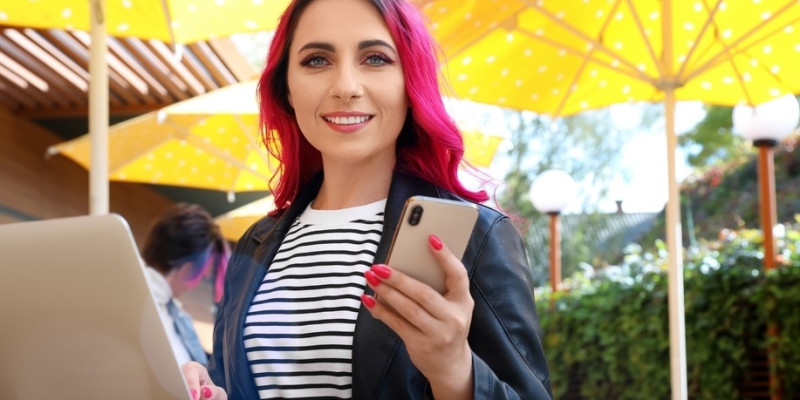 Tinder and Bumble, the dominating partners in the online dating universe, understand the dilemma of the LGBTQ+ clan whether or not they should have an online dating platform. It is evident that people do not mention their sexual orientation openly and clearly on famous dating platforms, so how should a queer person judge if a particular match is best for them? We have compiled a list of gay-friendly and incredibly inclusive websites that allows you to register as a gay person and show you matches per your orientation to help LGBTQ+ people find their partners easily without any hassle. Read on to discover more about these websites.
6 Websites for LGBTQ+ People To Find Their Partners
1. Zoosk
Zoosk is one of the most famous inclusive online dating platforms. It was founded in 2007. It is available in 25 languages and covers more than 80 countries over the globe. Zoosk provides diversity in its algorithm and welcomes almost all kinds of people from the LGBTQ+ community. Zoosk has a user base of about 40 million singles worldwide. The app provides extensive filters ranging from gay dating to casual or natural relationship preference options.
When you register for the first time while asking for your personal information, Zoosk lets you tell the algorithm if you are interested in men or women or both. The platform does that to show people with a similar orientation to you on your feed so that you can match with people of your exposure and interests. Many gay couples have met each other on this platform. Zoosk is also very responsive and receptive to feedback given to the forum and tries to incorporate most of the suggestions to make the online dating platform more user-friendly, diverse, and inclusive for the LGBTQ+ community.
2. Match
Match was founded in 1993 and is now available in over 50 countries over the globe in more than twelve languages. Match aspires to bring together and connect people from all over the world without having to step behind barriers of age, sexual orientation, gender, and relationship preference.
Like Zoosk, when you register for the first time while asking for your personal information, Match also lets you tell the algorithm if you are interested in men, women, or both. The platform does that to show people with a similar orientation as you on your feed so that you can match with people of your orientation and interests. Mixed reviews for the site suggest that you ought to spend a reasonable amount of time and learn the appropriate online dating tips and tricks to find an excellent gay match for yourself on Match.
3. OurTime
OurTime is a subsidiary of the Match Group and is one of its kind. Its USP is that it is solely built for people over fifty years of age. OurTime understands the mature needs of people in their fifties and thus provides them with excellent features with a simple user interface to make it easier to use and find partners.
This website does not judge you if you are a gay man or a lesbian, it will provide you with similar matches who are looking for a partner like you. It asks you for your preferences at the time of registration and focuses on the desires of mature people in their fifties, sixties, or even seventies. This platform has received quite a few praises from the aged community about how its algorithm understands the need and aspirations of a fifty-plus person in a partner - be it straight or gay.
4. Elite Singles
Elite Singles is owned by Sparks Networks and was founded in 1997. It is an American- German company that is spread over 29 countries all around the globe. This online dating platform is specifically for people looking for serious relationships, not casual hookups or dates. Even the user interface best suits educated personnel or professionals looking to commit to their partner for a long-term and serious relationship.
Reviews for the dating platform suggest that the site lives up to its promise of providing an elite dating experience for people looking for a commitment. For doing this, the website uses sophisticated filters and extensive personality tests so that the algorithm can match you with the person you align your IQ with. The site is extensively used for people across the LGBTQ+ spectrum due to the extensive and valuable filters that filter out your personality and sexual orientation, amongst other factors. It shows you the person you would be genuinely interested in and vice versa.
5. eHarmony
eHarmony was launched in 2000 with a user base of approximately 2 million users that trust the site to find their prospective partners. This online dating site focuses on finding partners for a lifetime and seeks users who want to commit to a long-term relationship. For this reason, the platform judges its users through an extensive registration methodology, including an in-depth questionnaire about their personality traits, health, values, beliefs, and preferences.
The site's algorithm works to connect people who have similar core characteristics and beliefs so that they can partner amongst themselves easily. The algorithm works on the core concepts of compatibility and believes that partners should align themselves with each other's fundamental beliefs and morals; thus, this feature of using the morals and values of a person to find a suitable partner. This platform has recently started matching same-sex couples and hence is not very good at it yet, but surely, its algorithm's unique style will soon be inclusive for all people across the LGBTQ+ spectrum.
6. SingleParentMeet
SingleParentMeet is again a Match Group-owned dating service that is accessible to dating for single parents. Though it is a great initiative, this site has failed to gather much attention from users due to its negligence towards the authenticity of profiles and inclusivity of all orientations. The interface works on a membership basis which is said to be money luring by users who have paid the amount but haven't been able to find a partner.
Challenges
We agree that finding love online is extremely difficult, especially if you are a member of the LGBTQ+ community. You cannot trust the person you are talking to across a mobile screen, so it is natural for you to be insecure about starting online dating. But there are for sure some sites that are highly inclusive to all kinds of people and treat no one differently. Here is where you can find love, whether in a man or a woman, and the site's algorithm will help you find the prospective partner without judging you or putting you through a hard time finding a partner for yourself. While dating online, you should also remember the customary dating etiquette as everyone is there to have a good time and not a hard one, so make sure you put no one in a position that can harm them.
These sites have different categories wherein they categorize their users once they register for the platform. The site's backend then segregates all its users based on other criteria, ranging from sexual orientation to fundamental moral beliefs, and then match them with people with similar interests and a chance to become their prospective partners in the near future. This can also be backed by the fact the gay dating market has been evolving rapidly for a few years. Hence the major online dating platforms have no option but to incorporate and include the gay community and provide them with efficient matches to increase their market size.
Conclusion
This process might take time, but be sure not to give up and keep looking. Your special someone is just around the corner! Just give it a great go and be confident when presenting yourself online. It will be an excellent start if you are new to the concept of online dating. Follow perfect10dating.com for more content on dating!