The 7 Best Online Dating Apps To Meet The Ideal Partner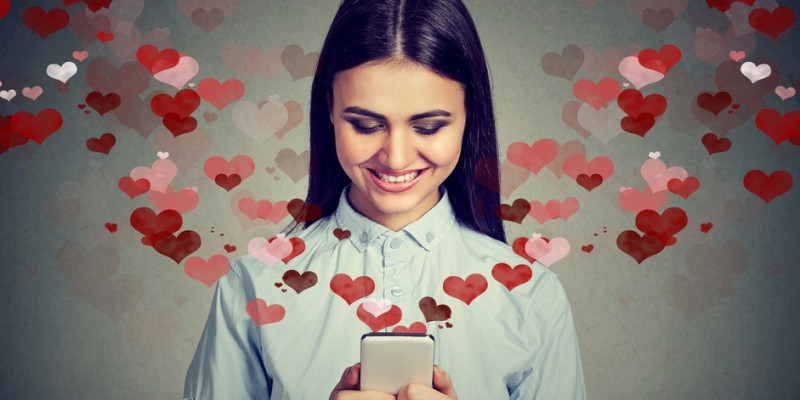 Venturing into the dating world can be overwhelming, especially if you are trying to find a partner through online dating apps. Downloading a dating app is like a big commitment and is intimidating if you are not exactly sure what to download. With the rising popularity of these apps, there are new services popping up all the time, and every service has an extremely different vibe which makes it more challenging to decide where to find the perfect match.
If you, too, are tired of endlessly swiping and getting nowhere, you are in the right spot. While finding a potential new partner is a difficult task, so is picking the best online dating apps. And not using the right app might result in the never-ending cycle of swiping right and still not finding the one for you. If you, too, find yourself stuck in this loop, we are here for your rescue. We did some legwork for you by diving deep into the popular apps and coming up with a list of online dating apps where you can find your match– whether for a night or for forever. Whether you are seeking a long-term, serious relationship or just a fling, these dating apps are for everyone. So, without wasting any more time, have a look and find out the one that suits you the best.
1. Tinder
Tinder is one of the apps that has introduced "hookup culture" in society. It was launched back in 2012, and since then, it has changed the dating scene all over the world. It introduced swiping left or right features to find the potential partner. While it was launched with a motive to match people with someone who piques their interest, it slowly turned more towards casual dating. Over the years, it has established its reputation as a platform for quick hook-ups, and if you are someone who is looking for the same, this is one of the best online dating apps you can find.
2. OkCupid
Another exciting dating app in the market that you can check out is OkCupid. Unlike other apps, the profile of OkCupid is more in-depth and requires the person to answer a seemingly endless series of questions to find out how compatible you are with the other person. This unique algorithm and compatibility-driven focus of the application help match the partner who has the same passion or outlook as you. While this app has a lot of incredible features available for free, if you want more bells and whistles, you can upgrade it to premium.
3. HER
If you are new to the online dating game, you will be surprised to learn about the "HER" dating app. It is an LGBTQ dating app designed for women and nonbinary people. Along with matching the love birds, this app also serves a valuable purpose. It emphasizes the importance of equality, inclusion, and empowerment by offering people to join in-app communities and be a part of several events that it hosts. The motive of this app is to provide the LGBTQ community with space to discuss and find someone who shares the same interest.
4. Coffee Meets Bagel
If you are a person who doesn't have a lot of time to swipe each profile, then Coffee Meets Bagel is the app for you. Unlike other online dating apps, it curates and sends a list of quality matches based on individual preferences. It first sends a list to men on the app and then sends a list of matches to women who show interest in their profiles. This leaves the decision to the ladies and provides them with some "ice-breaking" questions to initiate meaningful conversation. So, if you are interested in a serious relationship, this is where you might find your partner.
5. eHarmony
If you are looking out for a serious relationship, this is one of the best online dating apps to try. eHarmony is the app for daters who want to connect with like-minded people and are interested in long-term relationships. This app is a prominent player in the online dating game and asks the users to go through a "Relationship Questionnaire" to find their right match. While the entire assessment takes about an hour to complete, it is all worth it if you want to find a partner of your choice. Once you are done, break the ice and get to know each other.
6. Bumble
Bumble is yet another major player in the dating market. It can be perfectly described as Tinder for women. This app asks women to make the first move by texting the guy. They have to wait for the guy to revert, and if he doesn't within 24 hours, he might lose the potential match. But this is not the only unique feature of this app. Unlike other dating apps, it also helps in forming work contacts and making new friends. So, whether you are looking for a casual hookup or a loyal friendship, or a business partner, you will find everyone on Bumble.
7. Happn
Happn is the hopeless romantic dating app among all the other options on the list. While the concept of connecting with people might sound odd at first, once you start using it, you will be surprised to see the matches you get. This app provides you with the profiles of people who have crossed your paths and share the same interests as you. It asks you to turn on your location and then offers you the nearby matches. This unique concept of connecting with people is liked by many daters, especially those traveling. So, if you have a crush on your cute neighbor or find someone sexy on your way, check Happn. You might get a chance to get in touch with them.
Final Words
Are you ready to jump into the world of online dating? If yes, these are the best apps to find your connection. Signing up for these apps will connect you to the world and provide you with the opportunity to meet people who are also looking out for a partner. So, check out these apps and widen your circle of acquaintances. Even if you don't find an ideal partner, you will definitely find someone sharing the same interests as yours on these online dating apps. So, now stop dreaming of love in the air and find it on your phone instead.
Happy Online Dating!