Advice On Dating For Teens And Their Parents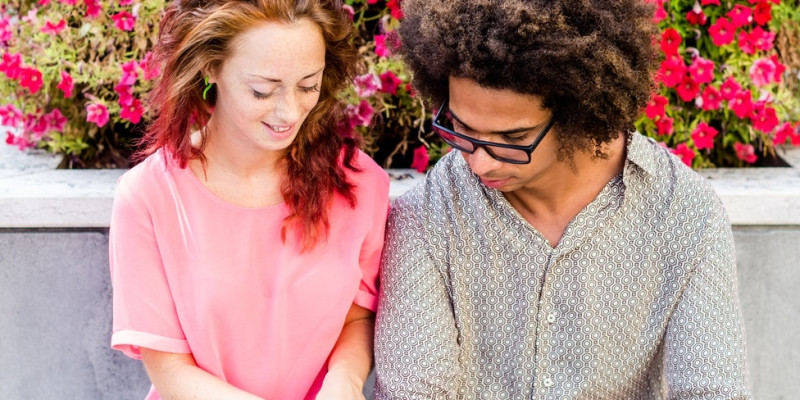 Technological advancements have completely changed the way in which we connect to each other and dating is no exception. There are numerous dating apps and websites that cater to the demand of each member of society. To increase the business, these websites have started a different segment for teens. In fact, there are dedicated websites which cater to the dating need of teens. Teen dating is not bad, but one should understand both positive and negative aspects. On one hand, early dating gives you an opportunity to underastand relationship at an early stage while on the other hand, it exposes the teens to undesirable realities which may hamper their mental and physical development. It is impossible for parents to keep their child away from these activities as teens are likely to get more attracted once their parents tell them not to get involved in such activities. Follow the advice on dating for teens and parents to understand the harsh reality.
1. It is normal to date:
The general idea of dating is same for both adults and teens. Being romantic and getting attracted to opposite sex is normal during adolescence. It has been observed that girls get more attracted to dating world than boys. Some teens develop an interest in dating at an early stage itself depending on the atmosphere. There is no way that you can save the teens from dating but being a parent, you should understand your role and frame some ground rules. Teens must also understand that the rules framed by their parents are for their own benefits.
2. How to date:
When it comes to dating for teens, they have no idea because there are no classes for the same. Teens learn these things either by a family member or from movies. Due to this, initial dates are usually awkward and funny because of the experimentation. Being a parent, it is your responsibility to expose the teen to the reality so that they do not mimic the scenes performed in movies. The idea of romantic relationship starts in the mind once the teen starts posting romantic messages on social platforms like Facebook, WhatsApp etc. Do not confront them directly as it may be seen as invading of personal space. Instead of tackling the issue yourself, create such an atmosphere that your teen should come to you for suggestions. Being a teen, you should understand that there are too many changes going inside & outside and it's your duty to consult your parents for advice before you take any drastic step.
3. Talk to parents:
It is seen that teens who discuss issues with their parent are better prepared for the dating world. It is always advisable for teens to discuss their romantic or sexual issues before they delve into any such scenario. Being a parent, you should discuss the sexual issue without intruding the personal space of your teen. His or her problems may seem funny but do not take them lightly as once they lose their interest in talking to you, they may never take your advice on any matter in future. Relationship and dating are two different terms and doesn't have to be mutually inclusive. Teach your teen that he or she may consider dating but being in a relationship is entirely different.
4. Everyone needs privacy:
This is important for both parents and teens to understand that everyone needs his or her own personal space. Parents must understand that their little baby is a grown up now. Depending on the maturity level, your parenting values and power to reason out, there should be a criterion for how much chaperoning is needed. Do not read his or her messages, phone calls etc. as this may distance your teen and he or she may start keeping secrets. As far as dating for teens is considered, it is advisable that you must develop a proper channel of understanding with your parents before you move ahead. This doesn't mean that you must share each and everything but you must ask your parents when you are stuck and need an honest opinion.
5. On-going guidance:
The timestep between your teen entering the dating world and adulthood is very small. It is important that you must stay alert and intervene if you foresee any danger. The transition from dating to adulthood will be the framework for all future relationship which your teen will experience. If you hear your teen using manipulative tactics or mean comments, intervene immediately. If your teen is on the receiving end of an unhealthy relationship, help him or her out without jeopardizing his self-respect.
Wrapping up:
Teen dating is both nerve-wracking and funny for parents. If there is a healthy relationship maintained between parents and teen, the transition will be smooth, and your teen will understand and develop respect for the relationship. Above advice on dating for teens will surely benefit you as a teen and parent both.