DATING RULES WHEN YOU WANT A SERIOUS RELATIONSHIP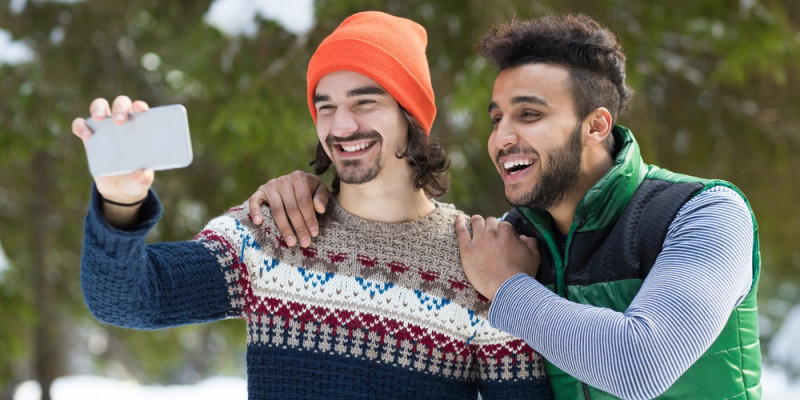 Online dating websites and social platforms have upscaled the dating experience to a new level. Anyone, irrespective of gender, can use these platforms and can initiate dates or group hangouts. One interesting fact about the dating world that people who are clearer about their relationship goals tend to achieve results more quickly. This means that you should not feel shy if you are looking for a casual relationship, gay relationship or long-term serious relationship. Modern dating websites cater to the demands of all types of people irrespective of their caste, creed or color. There are many people who are genuinely interested in a long-term serious relationship and uses these platforms to find their significant other. It's important to understand that the process for a serious relationship is a bit different for casual hangouts. This article will guide you from scratch so that you can find someone with whom you can cherish your relationship.
1. Finding apt partner requires time:
For a long-term relationship, you shouldn't jump to profiles on the basis of looks alone. Scan the profiles selectively and pick few people (3-4) to begin with. When anyone contacts you, remember to reply him or her referring to any remark that he or she has written in the profile. This will send a direct message that you are genuinely looking for someone and are not interested in one-night stands. Always keep your head high as you are the person in control. You are not obligated to reply someone whom you don't consider apt.
2. Messaging:
Messaging is important and is the most crucial step towards finding the right partner. Remember not to boast while chatting and try to be short, funny and concise. If things work out fine, you must move towards email exchange. After 2-3 emails, suggest for a face-to-face meeting. If a person rejects the idea and lays emphasis on email only, it's a red flag as he or she is not interested in a relationship. Avoid these type of people as they may be married or scammers who are there to pass time.
3. Arrange for a meeting:
Avoid going to fancy restaurants during the first date and choose cafeterias at a convenient location. Always be on-time for the meeting and talk more about your job or recent experiences. Do not involve family esp. during the first date. Make sure that the conversation remains balanced as the other person should not feel bored. If you are able to find common interests, talk more and more and do not advice each other on any topic or area. Even if you are a female, offer to split the cheque. Nowadays, everyone (irrespective of gender) is earning the same amount (in particular profession) and it's a common courtesy to pay for what you have consumed. If the other person insists on paying the full amount, let him or her pay without arguing much.
4. Other plans:
Do not let someone get an idea that this meeting was very important for you. Although, you are the one who is looking for serious relationship, but do not let anyone take advantage of your situation. If you feel underwhelmed, you can always excuse yourself using the 'other plans' such as meeting with friends, social gathering etc. Even if you are enjoying the company of this other person but still have to leave, state explicitly that you are interested in further dating and then leave the company. Doing this will clear the doubts in the mind of other person that you have not used an excuse to reject him or her.
5. Follow up:
Follow-up is as important as the first in-person encounter. It is advisable to wait for sometime before the other person texts you. Normally, it's common courtesy that male texts first but it is entirely up to you how to take things forward. If he or she doesn't text at all, cross him/her off your list and start fresh. If the other person texts you, this means that he or she is genuinely interested in taking things forward. Now let the other person decide a timing for a proper date at whichever fancy place he or she wants (make sure it's not solitary). Do not ask him or her to change the timings as per your convenience. Remember that the other person must have thought and planned at-least 100 times before asking you out. Enjoy your first date but do not be too open esp. about sex or personal things. Try more and more to understand each other before taking your relationship to next level.
Wrapping up:
Dating is a different world which has its own pros and cons. The best thing is that it gives you an opportunity to meet someone but it's up to you to decide the true character of the person. Remember that soulmates are not made in heaven. Both of you have to make adjustments to be the soulmate of each other.