6 Tips To Find The Perfect Match In Online Dating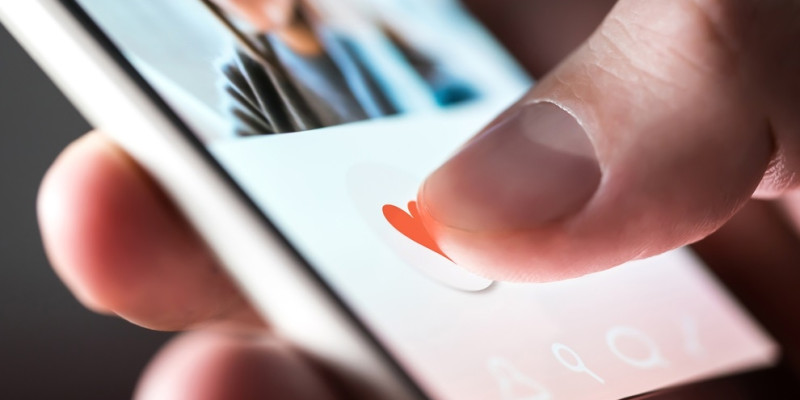 Owing to the rapid surge in the number of internet users around the globe, the internet now provides anything you want - be it a tomato or a partner! Online dating is considered one of the best utilities the internet has given out to the population. Through the online medium, apps like Tinder, Bumble, and OkCupid have built innumerable healthy and happy relationships according to what people want. People on such platforms are classified into almost every category possible - the one who wants a casual date, the one who wants a serious relationship, or someone who just wants a best friend for themselves. There are specific techniques to master to find the perfect match while searching online and what to look for in an ideal companion while scrolling the internet.
How to find the perfect match for you online
1. Perfect profile
While registering yourself for a dating app, a website, or any online service that provides you a match, you must fill out some of your details that will help the application's algorithm show you similar profiles of your interest. So, sign up with your genuine details to make sure that you actually see what you want to engage with. Make up an attractive profile, with a stunning picture and exciting information about yourself like your hobbies, what you do for a living and in your free time, some happening details or facts of your life, and maybe - if you own a dog or not! People on these platforms like to read more about your profile to decide if it suits their personalities and whether they should reach out to you.
An excellent and genuine-looking profile is more suited to attract genuine matches with similar people who want to find a perfect person online just like you. This goes the other way around, so be sure to stay away from vague fake profiles. They can either be people who made the account just for its sake or someone who lures people into frauds from such applications and websites.
2. Be consistent and practical
Before starting on an online dating journey, be prepared to wait a while till the right person for you comes along. You need to be patient and persistent on a platform with a million fishes looking for their perfect one. If you use the platform once, text a few matches and then ghost out for a week or two, you will not be considered. You need to put effort into the platform, and the measures should be visible to your potential matches.
Suppose you are a hopeless romantic or a rom-com bluff and want a perfect ending like in the movies. In that case, you need to think rationally because it might not always be the case. The person you believe might be your prince charming does not think the same for you. Though fairy tale endings do happen, we would want to warn you to be a little vigilant on the online platform.
3. Shift from online to offline
Once you match with someone, it is essential to get to know them better on text in the initial stages. But once you have reached a safe space with each other, there is no wrong in taking the relationship out of computers and phones to cafes and bars. Ask your date out to their favorite place, bring flowers, dress up nicely with a pleasant perfume and ace your date!
It would be better to match with people around you or in the city like you. This opens up a fair opportunity to interact with the person offline, which is beneficial in the getting-to-know process. Many qualities stay hidden during an online interaction but are clearly visible while meeting face-to-face. The closer you stay to your date, the better it becomes for you to travel without spending too much and having enough time to enjoy your date's company.
4. Be truthful
If you expect genuine and truthful responses from the other end, you must put your authentic self out there. Do not pretend to be ultra-rich or too cool to grab more matches. A genuine person would not be swayed by luxuries or fancy clothes and cars but rather be who you are if you want others to accept you with your flaws. Remember, a relationship is built on trust. Since there are certain limitations in an online setting, your partner has nothing but to trust you. Always remember that you can be in their shoes too. Whatever you say in your profile must be what you want to convey to others and not what they might like or look for. So, be truthful and honest on any platform you put yourself out and then expect your perfect match to send you a request anytime soon!
5. Be the unique one
The best way to attract more matches and that perfect one is to stand out from the crowd. People who frequently use dating apps and sites will instantly notice someone different from others. Present yourself in a stylish yet fun manner. You can also create mystery about yourself by mentioning something or some event in your profile that makes you different from other random people; this will also make people more excited and eager to talk to you and match with you. While doing this, you need to take care of originality - be sure to speak the truth and not bluff just to get more attention. Be quirky. Let your personality reflect in the way you talk and present. You do not have to stay in the social customs to impress someone.
6. Respect others' privacy
Suppose someone on the platform trusts you with their information. You are obliged to keep that information to yourself or share it only with the concerned person's permission. The internet is a sensitive place in terms of information, and holding someone's private information safe makes you a good match for them and a good cyber citizen. Such acts also attract kindness from your companions, increasing your chances of getting a perfect match for yourself.
Is online dating safe?
So you finally know how to find a match online, but are you concerned if online dating is safe for you? Although there are reports of information being leaked by the domains or application owners, there are still several measures you can take to date safely on the internet. If you don't want to be found and tracked with anyone and everyone, be sure not to link your other social media to your dating profile. An additional tip for the same would be to use a different profile picture than your Facebook or Instagram profile so that nobody can track your social media profile by your image and name. Be sure to leave out the personal security details in your dating app profile and back out immediately if the application or website demands any of your confidential information. Along these lines, be aware of any person who pretends to be interested in you but only wants to trick you into money laundering. For this, you have to bear in mind that you do not have to share any of your bank account or credit/debit card details with anyone you interact with on the platform, no matter what the situation is. If you are setting up an offline meeting, do not provide your home address at first. For the first few dates, take appropriate precautions and be sure to meet in an open and public area so that nothing goes south.
Wrapping Up
Online dating is one of the safest and easiest ways of finding a perfect date for yourself with the right tricks. You can totally be yourself on the platform without fear of being judged. In the crowd of millions, you will find at least one person who will not judge you and like you for who you are. Now that you know how to find the perfect match for yourself, sign up on any dating site you like immediately and begin your journey to finding the ideal online match. Follow perfect10dating.com for more content on dating and relationships!