Teenage Relationship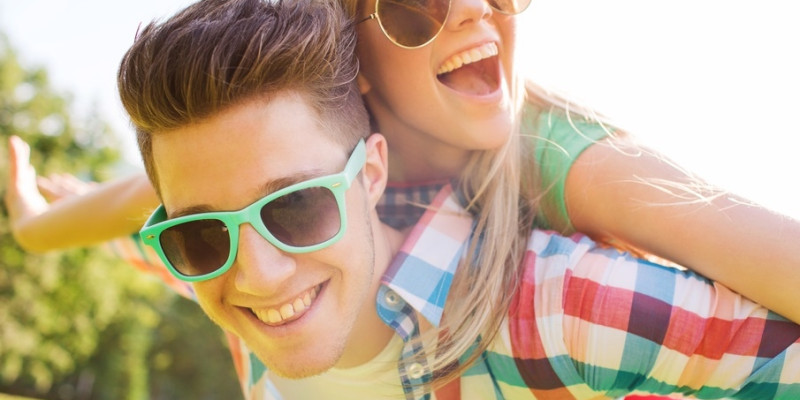 Today, it is very much required for parents to have a conversation on dating for teens and regarding their relationships. Parents always teach their kids different subjects like math, science, and history. They help their teens in getting perfect art of scoring a goal or playing any instrument. Parents always talk to their teen about music, books, and movies. But, some of the most important lessons get glossed over, which are necessary to be taught to the kids.
All parents are aware that one day their kids will engage in activities like dating and relationships, either during their teenage or after being an adult. There a lot of teens who usually muddle through the teenage relationship while dating as do not have any guidance. Parents always wish their kids can make it to the adulthood unscathed. But likewise teaching on various subject and topics to your teens, they should also be taught about how to be in relationships. And of course, parents should support them, while there are figuring it out!!
So … where to start?
The relationship is required to be taught to teens
Don't talk about any decision all of a sudden, think about your past. Parents have faced the dating situations when they were teens and which their teenagers can face and they well know how to handle it. Remember your old days when your hormones got kicked and made you anticipated for your first kiss. Were you scared of the affection you have with anyone or it naturally fell in place? Did you have any relationship when you were a teenager? Have you ever talked with your parents and asked for their advice on the relationship? Did your parent's values be acceptable to you? And how well the story has unfolded?
The pages unique knowledge and experiences of a person's life make them what they are today. And if parents teach their teens who are dating about the same circumstances for all of their life, then they are definitely wrong. Indulging in a conversation about dating and relationship is a complex task. So parents should ponder what to stay and how to start. They should be mindful, that their past experiences will come into play along with the values and beliefs they have followed in their life.
Below mentioned points will assist parents with the conversational formulation with teens who are dating and are in a relationship. They will find a way for a logical discussion with their teenagers. And they will be more prepared on what to say in well organized and thought-out manner. Parents should take their time to think upon the questions over in their mind as that will be an important lesson for their child. They can make a long way by building a foundation of trust and reciprocity.
1. Parents should share their own stories
Parents should think upon the message which they want to pass on to their kids. The smart way to have a conversation with teen about their relationship is to pick a story from the past which can set the tone well and everything can go in flow. When parents share their past experiences which their kids, they do not consider it as a lecture from them which is required to be opposed, rather it builds a dialogue for starting a conversation.
2. Passing on the Values and Beliefs
Parents, have you have thought what kind of values and beliefs you want to pass on to your teenagers. This is one of the trickiest things as your kids might not agree with your viewpoint. Parents should open up themselves and should welcome the opinions which their kids express. In order to make a conversation flow, an open mind acts as really conducive. Let your teenagers be disagreed with your points rather than forcing them to get through your point that ultimately let them withdraw the conversation. A lot of "what-if" scenarios used in the conversation better helps parents to illustrate their viewpoint and help keep the conversation going.
3. The Manner and Traditions to be taught
All parents teach their kids about the behavior and conduct which they have to follow in their life. Likewise, parents should also focus on the etiquettes of dating and relationship and teach their children about the same. We all know that the foundation for any interaction can only be built upon kindness and respect. If you want your teen to understand how they can approach any new situation, so do indulge more of "what-if" scenarios in your conversation. Also, parents can pass on certain customs as per the culture and religion they follow.
4. Communication is a necessary instrument
Every parent wants their child to become a good human and they always taught them about the behavior and conduct what they have to follow all of their life. Similarly, teaching them the etiquettes of dating and relationship can also help them a lot in their life and help them in dealing with their teenage relationships. So communication plays a very important role and guiding the kids in every phase of life becomes an important task of parents. But how the conversation has to be framed should be thought well before.
If there will be a lack of communication between the parents and their kids, it can cause serious problems in the relationship of the teens. Kids should be well aware of the things which are considered to be acceptable and not acceptable, as based on this only kids get the treatment from other and they also treat others likewise.
This is a life-long learning process for kids on how and what to communicate to their partner.
Parents should keep in mind that they cannot cover all the conversational ground on dating and relationship in just one sitting. This will be an on-going topic which is ever-evolving. So parents should focus on asking questions to their teens about the life and should share their life experiences. Stories from the past can be interesting and can be an ultimate ice-breaker.
Treat it as a fun experience that can make the bond stronger between parents and their teenager.